Seydou Keïta Photographer
Official website of great Malian photographer Seydou Keïta
The great African portraitist Seydou Keïta lived in Bamako, Mali from 1921 to 2001. A self-taught photographer, he opened a studio in 1948 and specialized in portraiture. Seydou Keïta soon photographed all of Bamako and his portraits gained a reputation for excellence throughout West Africa.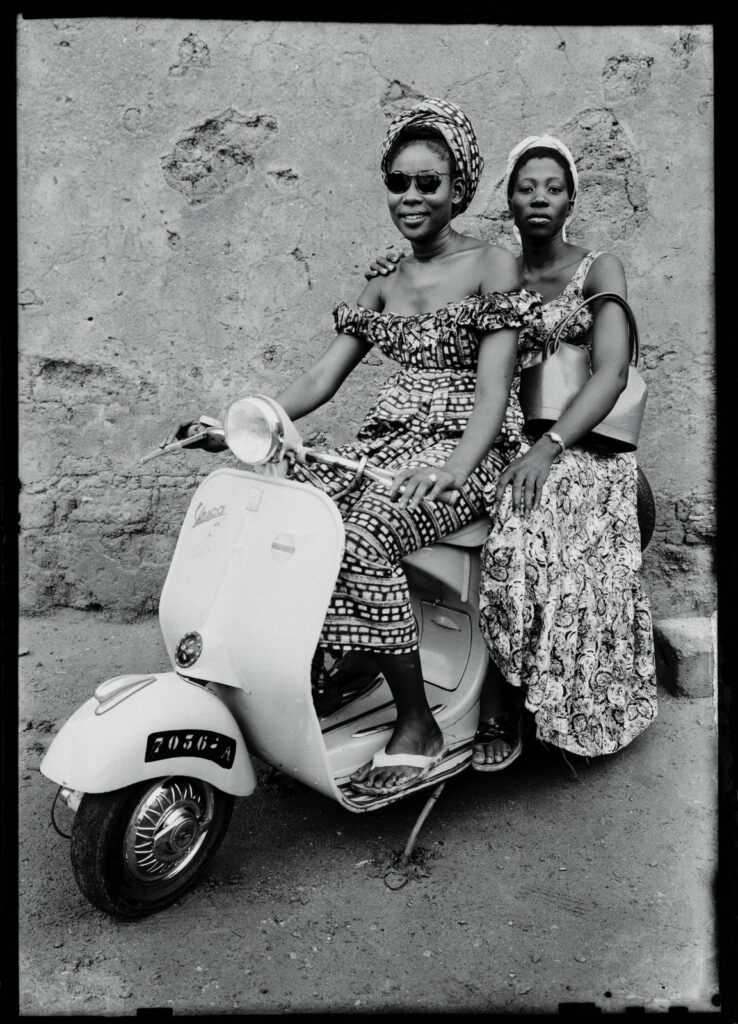 His numerous clients were drawn by the quality of his prints and his great sense of aesthetics. Many were young men, dressed in Western style clothing. Some customers brought in items they wanted to be photographed with but Keita also had a choice of European clothing and accessories – watches, pens, radios, scooter, etc. – which he put at their disposal in his studio. The women came in flowing robes often covering their legs and their throats, only beginning to wear Western outfits in the late 60s.
Seydou Keïta worked mostly with daylight in his home courtyard and for economic reasons took only a single shot for each picture.
Keïta was discovered in the West in the early 1990s. His first solo exhibition took place in 1994 in Paris at the Fondation Cartier. This was followed by many others in various museums, galleries and foundations worldwide. He is now universally recognized as the father of African photography and considered one of the greatest photographers of the 20th century.
"It's easy to take a photo, but what really made a difference was that I always knew how to find the right position, and I never was wrong. Their "head slightly turned, a serious face, the position of the hands… I was capable of making someone look really good. The photos were always very good. That's why I always say that it's a real art."
A selection of posthumous prints of Seydou Keïta, in limited numbered editions, are now available for purchase from Galerie Nathalie Obadia in Paris and Brussels and from Danziger Gallery in New York and Los Angeles.
SKPEAC has global exclusive rights over the entire photographic work of Seydou Keïta, ensuring the preservation and promotion of this unique artistic heritage and extending his legacy through books and exhibitions in collaboration with leading museums and collections worldwide.